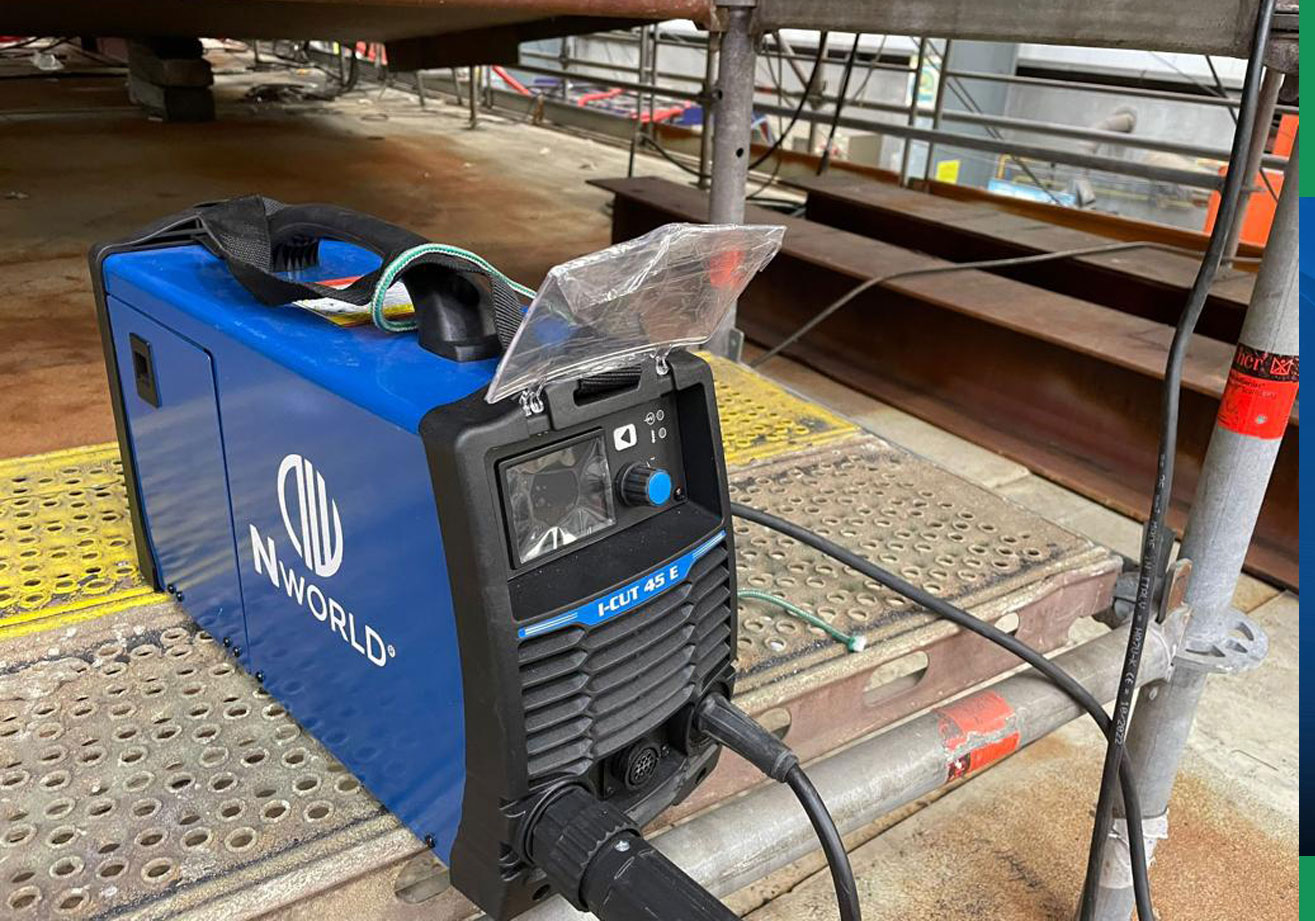 I-CUT 45K WORKING FOR NAVANTIA
Our I-CUT45K is working hard in Spain! The new entry of our plasma cut line is used in Navantia Fene-Ferrol shipyards ! Our Infinity Cut 45 K generator has all the features of the I-CUT generators, plus the built-in compressor.
It uses the same NWH 105 torch with 4 meters of cable, which guarantees a high quality cut!