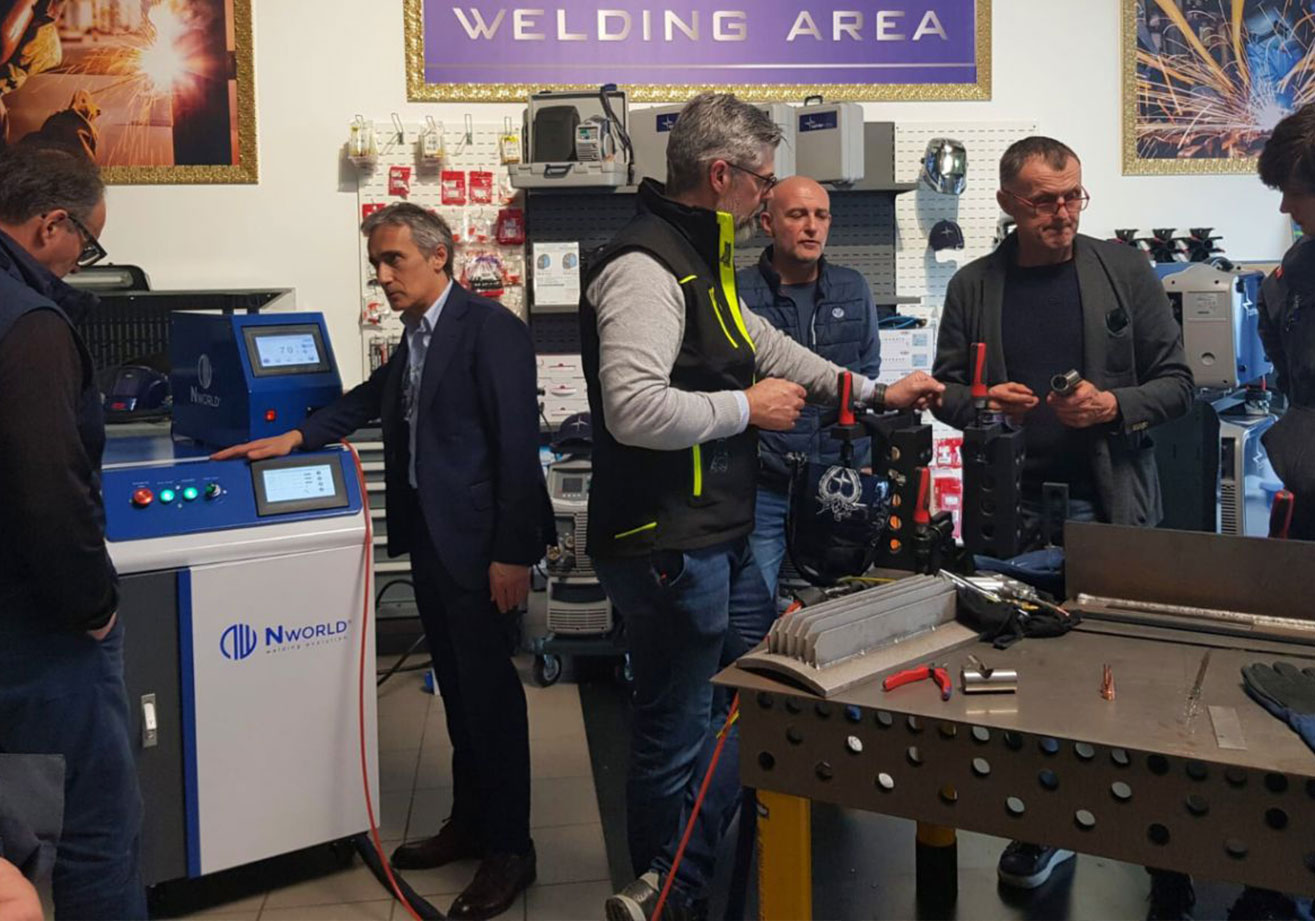 Laser-Time ad Viteria 2000
A great event at Viteria 2000 gave us the possibility to show our SMART NW SERIES! At this open house we gave live-demonstration of how great the performances of our Laser Welding System could be!
The Smart NW series produces high-quality welding due to low heat input, that reduces material deformation and allows to avoid grinding and cleaning of parts after welding - something that gives unmatched aesthetic results compared to any other welding system.